Honoured to Introduce
Sandeep Patel
CEO Let's Recycle - NEPRA Resource Management Pvt. Ltd.
Global Hon. Member
ESG Committee Ahmedabad Chapter

Sandeep is an Entrepreneur with over a decade experience in Waste Management & Recycling sector, and leads India largest Dry Waste Management Company. He has been awarded CII's 3R Excellence in managing Plastic Waste 2020, the Forbes Social Entrepreneur of the Year award 2019, Garbage Guru – Safaigiri Awards 2019 among many others.
Read Full Bio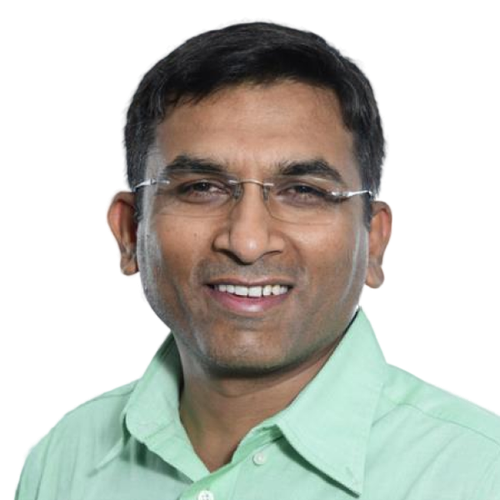 Expertise
01
Environmental Awareness
Experience
CEO

Let's Recycle - NEPRA Resource Management Pvt. Ltd.

October 2010 - Present .

Vice President

National Solid Waste Association of India

January 2021 - Present .

Promoter, Director

NEPRA Environmental Solutions Pvt. Ltd.

July 2006 - Present .

Member

CII - National Taskforce for Waste to Worth

May 2016 - Present .

Angel Investor

AHAsolat Pvt. Ltd.

August 2016 - Present .

Committee Member - State Level Advisory Body

Swachh Bharat Mission Gujarat

February 2018 - May 2018 .

Committee Member

Plast India - Waste Recycling Committee

May 2017 - May 2018 . 1 Years 1 Months

Speaker

International Policy Forum - Eco-Innovation systems in Developing Countries

January 2014 .

Senior Partner

Sai Chemicals

April 2005 - December 2011 . 6 Years 9 Months

Founder, Director

Fly Fortune World Travels Ltd.

February 2002 - February 2011 . 9 Years 1 Months
Academic details
University:
Leeds Beckett University
Degree:
Master in Business Administration
Specialization:
E-Commerce Strategy & Project Management
University:
Startup Leadership Program
Certification:
Training Startup Leadership Programme
University:
Indian Institute of Quality Management
Certification:
EMS Auditor
University:
Indian Institute of Technology Roorkee
Certification:
CPCB - Authorization programme
University:
Retail Skills Technology Center
Certification:
RSTOP, Health & Safety
Achievements
Recycling Crusader of Year by MRAI

2019

The Forbes India Leadership Award for Entrepreneur with Social Impact

2019

Garbage Guru, Safai Giri Awards India Today Group

2019

EMPEA- Sustainable and Operational Excellence Challenge

2018

Green Hero, TERI

2017

Shortlisted for 2016 - FT/IFC Transformational Business Awards

2016

International Members Award by The Chartered Institute of Waste Management, UK

2012

Most Responsible Leader of Year by SLP Mumbai - Startupleadership

2012

3R Excellence Award for Waste to Recyclable in India

Swacchh-a-thon 1.0- Shortlisted by the Government of India
Interviews
Interview - Sandeep Patel, CEO - NEPRA on solidwasteindia.com
Sandeep Patel Founder & CEO of NEPRA | FINTECH.TV
Featured Videos
In conversation with Mr. Sandeep Patel, CEO & Founder, NEPRA
CNBC AWAAZ - Entrepreneur shows how Let's Recycle NEPRA solves India's Waste Management problems
Young Turks - Sandeep Patel (CEO) Let's recycle - NEPRA on CNBC TV18 11 02 2017
Earn crores from waste
Let's Recycle Green Heroes Film Festival TERI
Nepra - SEOY 2020 Finalist