Honoured to Introduce
Dr. Kamal Kishore Sharma
Director General, Professor, Head of CSAT Taxila Business School
Global Hon. Member
Leadership & Transformation Committee Ahmedabad Chapter

Ex Vice Chancellor, Professor, Dean, CEO at an MNC subsidiary abroad, Indian Civil Services (Railways) & SAIL Management. Founder of multiple social impact startups and an NGO Saksham. Experience across a diverse range of organisations & functions in challenging contexts including cross-geography, greenfield, brownfield, turnaround, capacity building, startups, advisory & consulting with UN, Government, Corporates, Academic Institutions, NGOs and Startups. A forceful communicator & motivator.
Read Full Bio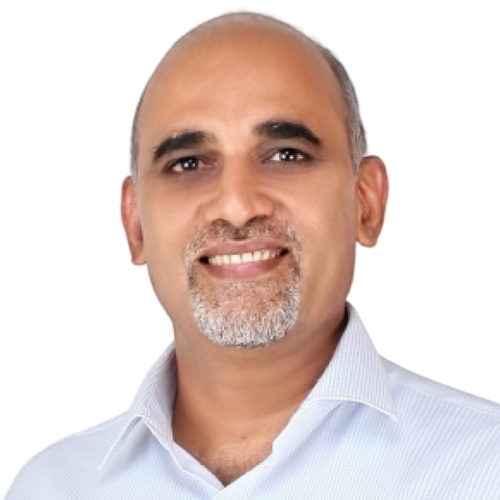 Expertise
Experience
Director General

Taxila Business School

Apr 2021 – Present .

Dreamer & Creator

A University in the making

Jul 2015 – Present .

Head, Center for Surface & Air Transport

Adani Institute Of Infrastructure

Nov 2019 - May 2021 . 1 Years 7 Months

Professor of Practice (Strategy, Corporate Governance, Leadership)

Adani Institute Of Infrastructure

Sep 2018 - Apr 2021 . 2 Years 8 Months

Co-Founder & Mentor

B2B Agritech E-Commerce (Tammytrade, Aggrow)

Jul 2015 - Dec 2020 . 5 Years 6 Months

Director on BoD

Indiagro, Farmkraft, Gramya Freelance

Jul 2017 - Dec 2019 . 2 Years 6 Months

Vice Chancellor (A), Professor, Dean

Ansal University Gurgaon

Dec 2013 - Jun 2015 . 1 Years 7 Months

Associate Professor

Adani Institute of Infrastructure Management

Jan 2010 - Dec 2013 .

Visiting Professor of Strategic Management

Entrepreneurship Development Institute of India

Jun 2011 - Nov 2013 . 2 Years 6 Months

Visiting Professor

CEPT University

Jan 2011 - Nov 2013 . 2 Years 11 Months

Mentor & Facilitator

EnParadigm

Jan 2011 - Nov 2013 . 2 Years 11 Months

General Director (CEO)

ArcelorMittal

Feb 2007 - May 2010 . 3 Years 4 Months

Indian Railways Traffic Service Officer

Indian Railways Mughalsarai Division

Sep 1996 - Jul 2000 . 3 Years 11 Months

Assistant Manager

Steel Authority of India Limited

Jan 1989 - Sep 1996 . 7 Years 9 Months
Academic details
University:
Indian Institute of Management Ahmedabad, Ahmedabad, India
Degree:
Fellow Programme in Management (FPM)
Specialization:
Public Policy - India's Energy & Environment Economics- Scope for Renewable Energy
University:
University of Ajmer
Degree:
Master of Business Administration - MBA
Specialization:
Marketing & Financial Management
University:
University of Rajasthan
Degree:
Bachelor Of Science
Specialization:
Physical Sciences
University:
Kendriya Vidyalaya
Specialization:
English, Physics, Chemistry, Maths, Biology
Specialization:
World bank Certification Course titled "Transparency in Industry Transactions (Infrastructure Concessions)"
Certification:
The World Bank Group - IMF
Achievements
Partnership: Antwerp University Centre for Maritime and Air Transport with Adani Institute of Infrastructure Management, Ahmedabad

Partnership: Vatel Institute Switzerland with Ansal University School of Hotel Management, Gurgaon

IIM-CAT, selected amongst 12 Fellow Program Students at IIM Ahmedabad

1999

Gold Medal - All India Railway Executive Service Officers Induction Batch

1997

All India UPSC- All India Civil Services Exam 1995 for entry into Class I Services

1995

National Metallurgist Day Award for Excellence in Teamwork & Leadership, SAIL

1994

All India Public Sector Recruitment Exam &Gold Medal - SAIL Management Training

1989

University Gold Medal- MBA

May 1989

Globally connected: 13000 Linkedin Connects across Civil Services&India Bureaucracy, Professionals, Non-Profits, multiple batches of IIM Ahmedabad located globally

Speaking endeavors: More than 50 Key-Note speeches, Panel Discussions, Chief Guest at events

Best Probationer - Indian Railways Staff College

Apr 1997

Indian Mettalurgists Day Award - Indian Institute of Metals

Mar 1994
Social Cause
Spread awareness around health, Science, Maths & logic among Rural School kids
Rajasthan, Government Schools in Villages of Sikar District An eye opener. Realised how vast is the gap in the awareness levels of urban & rural kids. With no pressure of performance at teachers or the students level, there is scant care given to education quality.
Founder
Saksham Foundation Saksham seeks to work for improving the awareness & education delivery quality in rural primary schools.
Featured Videos
Smart City Summit, Surat 2018: Dr Kamal Kishore Sharma, CEO, MNCICS
Which Specialization is Best in IT? Executive MBA or Regular After 5yrs of experience in IT Sector
Mini MBA in Entrepreneurship – Prof K. K. Sharma(IIMA) Day 1 | Taxila Business School
SCNC 2015 | Session 1 | New Education Policy: Depoliticizing Education | Kamal Kishore Sharma