Honoured to Introduce
David Meltzer
Author, Co- Founder Sports 1 Marketing
Global Hon. Member
Happiness Committee New York Chapter

Formerly served as CEO of the renowned Leigh ("Lee") Steinberg Sports & Entertainment agency, which was the inspiration for the movie Jerry Maguire, his life's mission is to empower OVER 1 BILLION people to be happy. His content and communication focus on value. As part of that mission, for the past 20 years, he's been providing free weekly training to empower others to be happy.
Read Full Bio
Expertise
01
Sports Marketing And Social Media Marketing
02
Strategic Partnerships
03
Fundraising and Sponsorship
Experience
Founder

David Meltzer Enterprises (DME)

Jan 2018 - Present .

Co-Founder

Sports 1 Marketing

2010 - Present .

Executive Producer & Judge

Entrepreneur Elevator Pitch

2017 - Present .

Board Member

Athlete Network

2015 - Present .

Board Member

Global Trust Group of Companies

2016 - Present .

Chief Executive Officer

Steinberg Sports & Entertainment

3 Years 0 Months
Academic details
University:
Occidental College
University:
Tulane University Law School
Achievements
Honored for his philanthropic work as Variety Magazine's "Sports Humanitarian of the Year"

2017

Named "Game Changer of the year" by ACQ Global Awards

2017

Forbes and Entrepreneur as a Top 5 Keynote Speaker 2016

2016

Humanity "Sports Humanitarian of the Year" issuer by Variety Magazine and Unite4 :Good Foundation

2016

"Top 10 Keynote Speakers You Must Hire For 2016". by Forbes

2016

Ellis Island Medal of Honor issued by the National Ethnic Coalition of Organizations (NECO)

2014

Orange County Career Forum Appreciation Award presented by Darren Aitken Esq. - President of the Constitutional Rights Foundation of Orange County

2014

Outstanding Student Recognition Award honor issued by Jimmy Benavides, Director of Los Angeles County of Education

2014

Recipient of the Ellis Island Medal of Honor
Products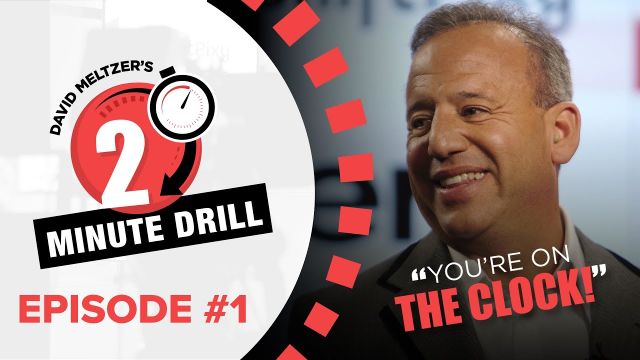 "2 Minute Drill" features entrepreneurs from all walks of life competing each week for more than $50,000 in cash and prizes; hosted by David Meltzer. four contestants have just two minutes to deliver their most convincing pitch ever.
More Info
Services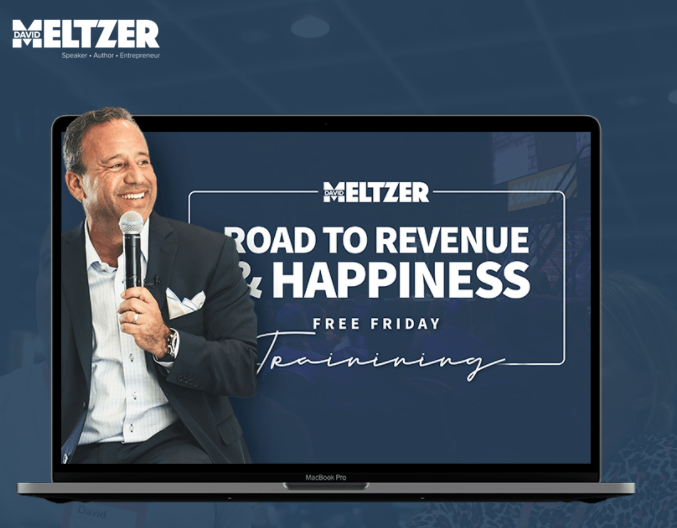 Social Cause
Chancellor at Junior Achievement Worldwide
One of the world's largest youth-serving NGOs, JA prepares young people for employment and entrepreneurship, delivering hands on, experiential learning in work readiness, financial literacy, and entrepreneurship. Reaching more than 10 million young people last year, JA is one of few organizations with the scale, experience, and passion to build a brighter future for the…
Read More
Interviews
DAVID MELTZER: From $0-$120 Million, Bankruptcy & Finding True Happiness!
How To Create Beliefs That Empower You - David Meltzer Interview
How to SHIFT Your ENERGY and CHANGE your LIFE | David Meltzer
Forbes: Rich Winley interviews David Meltzer
Webinar/Events
CONSCIOUS MILLIONAIRE SHOW INTERVIEW
Welcome to Conscious Millionaire! We are a global transformational coaching and training company dedicated to helping you make bigger money, create a bigger impact, and enjoy a bigger life. Actually, not just bigger – we help you become limitless! This is JV Crum III, Founder and CEO. I look forward to getting to know you!…
Read More
FRANCHISE SECRETS INTERVIEW
Opportunity is everywhere in the franchise industry, but almost no one knows how to take advantage of it. Whether you are a franchisee, a franchisor, or one aspiring-to-be, we are here to equip you, so that you can unlock your full potential and take your business to the next level.